Local News
Shattered dreams of Indian cricket fans
---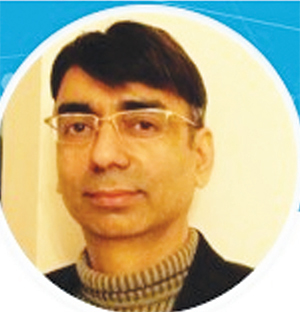 Dreams of a billion plus people were shattered during the recently concluded ICC's inaugural cricket World Test Championship where NZ beat India in the last hour of a sixth day in a murky turned sunny weather at Southampton, England. Here are the Indian eleven that were involved in the battle at ground level against an inspired foe in NZ and a charismatic captain in Kane Williamson: Team Performance (out of 10):
Rohit Sharma (5): A lot more was expected of a senior pro like Rohit by the team with six specialist batsmen and a newbie opener at the other end playing his first match in England. Two middling scores of 30 odd in a low scoring match does not do justice to his skills or experience. He did take a good catch of Henry Nicholls but his overall contribution to the team cause was below par.
Shubman Gill (5): Riding on a high from his heroics in Australia, expectations were quite high of Shubman. He did play some glorious shots in his first innings of 28 helping team to get to a good start (62). However, his loose waft outside off stump (1st innings) plus lbw to an inswinger (2nd innings) just went to highlight the two most common modes of dismissals for an opener, something he will have to keep in mind going forward. Time is his friend, but he would be eager to get among some runs quickly given the depth of batting talent India has at the moment.
Cheteshwar Pujara (2): If there was one person besides Kohli who was touted to excel in the conditions, it was Pujara. It was not that he was let down by his skillset but more by his modus operandi of batting. The method that got him success on prior overseas tours specially in Australia, of tiring bowlers by leaving lots of balls outside off stump at start of innings, worked for him in hot dry conditions where batting long tired opposition bowlers, who were forced to go into their second spells. That method would have never worked in England where bowlers start their second/third spells with same vigour as their opening spells due to kind weather and swing friendly conditions. Plus, the fact that NZ had five seamers to rotate strike meant Pujara never got the respite that he was looking for. With 11 years of international success and at 33 years of age, time may be running out (if not already) for him to prove himself in England where he has the second lowest average among the SENA countries.
Virat Kohli (6): By his own high standards, Kohli would admit that he lost the opportunity to prove that he is much better player and a captain in big tournaments (his 3rd ICC tournament failure as captain). Ironically, India's last ICC event win came in 2013 Champions Trophy in England under MS Dhoni. He played some exquisite shots in his first innings of 44 but combined with 13 in second innings, it was too less for the team's cause given that his NZ counterpart, Kane Williamson, outplayed him comfortably. One positive for him was his catching that usually reflects upon his mindset and batting performance. So is it the pressure of playing in the ICC tournament final, his captaincy, or his personal lack of relative success against England in England that is keeping the ICC ware out of his reach – there is only one person who can answer this and that is Kohli himself. He has 5 tests in the next few months to seek some answers to the conundrum.
A Rahane (5): Like Pujara, Rahane is the second cornerstone (the other two being Rohit and Kohli) that gives selection panel confidence to go in with 6 specialist batsmen. And like Pujara, Rahane failed to perform when team needed him most. Much more was needed of him than his scores of 49 and 15 for India to have a realistic chance of coming on top. Although not in any imminent danger of losing his spot, he would be eager to seek redemption in the most alien of conditions.
R Pant (6): Pant has shown that he is a quick learner and that he can be a match winner utilising his x-factor skillset on his day irrespective of playing conditions. Jury is still out whether the shot he played in second innings was reckless, but he has the support of his captain who backs him to play 'his way'. Even though he would have nearly orchestrated
a coup had he stayed for another half hour, but he would be hugely disappointed with his shot selection at a crucial point in the match with Ashwin at the other end. His keeping
was top notch with only 4 byes in the match so he can only go one way from here.
R Jadeja (3): This was one of those matches where Jadeja was picked more for his batting prowess than his bowling skills given the conditions and bowlers like Siraj salivating at the prospect of getting the nod for one of the best fast bowling conditions available. Jadeja seemed to be in two minds – whether to go all out as he did in 2019 World Cup against the same opponents or bat till the end. His scores of 15 and 16 testify to the same and left much to be desired from a seasoned pro who should have known and executed better.
R Ashwin (7): Ashwin had a good match and was instrumental in getting batting parity in first innings with his gritty 22 and then ensuring that NZ did not run away with a big lead, snaring Wagner for a duck. Again, he gave team a glimmer of hope by taking two early wickets in 2nd innings. He bowled brilliantly and aptly filled-in the role of replacement fourth seamer. With another 60 odd runs lead, he would have come to the fore and played a key role in deciding the outcome of the match.
M Shami (8): Gave his lionhearted performance for which he is known for and his four key wickets at crucial stages meant that all NZ batsmen never felt comfortable against his nagging line and length. During the match, there was much being said in the commentators' box about his lack of success in England, but this performance would have gone a long way in quietening those voices.
I Sharma (6): Aptly supported Shami and was successful in maintaining pressure from both ends over longer periods, something he has drastically improved over the years. It goes back to show the impetus given to the fitness regime under an inspired captain who himself is a fitness freak and results are there for everyone to see. Given that he is 33 years and a permanent peg in the Indian bowling line-up, one thing he would like to brush-up is his batting skills. How Team India wished that he along with Shami, Jadeja and Ashwin contributed a few more valuable runs down the order.
J Bumrah (2): By his own standards, Bumrah had a totally forgetful match. From viewers' perspective, it is hard to remember any other instance when Bumrah was found so ineffective, especially in such bowling friendly conditions. His 36 wicketless overs across two innings summarises match result in a nutshell. Plus, his two ducks in five balls just strengthened the argument that India was playing with 3 number 11s. It is a well-known fact about Indian bowling triad being seam bowlers rather than swing bowlers but a lot more was expected from
one of the premium fast bowlers in the world, who should have returned better result in his second stint at the same ground.
So, what started as a promising two-year cycle for the Indian fans expecting ultimate ICC Test Championship glory, ended in another 'so near yet so far' episode. Many critics would gun for Pujara's chop citing his average in England as the reason why he should not have played. To look at batsmen who fared well in England (scored most runs) is a precious list of bygone eras including some illustrious names such as Tendulkar, Dravid, Vishy, Vengsarkar et al and even Kohli fares at number 10. Again, if team selection just needs to be done simply on basis of average, then we might implement an AI portal that calculates a cut-off selection criterion for batting and only batsmen above that get picked. Pujara had the confidence of team management based on his potential against a moving ball and his heroics against Australia. He would be the first one to admit that he failed, whether management would give him another opportunity is to be seen in the coming months, when the new cycle starts for the next WTC.