Local News
Making a Will? Confused? Talk to me!
---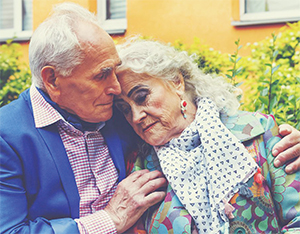 I was fortunate to have late Krishna Arora OAM as my mother-in-law. She not only imparted wisdom and a sense of being useful to the community but also having foresightedness in arranging her personal affairs. Long ago, she organised her Will and the enduring power of attorney for both financial and medical. In her later years, she developed dementia and slowly lost her ability to make decisions on her own. Those instruments helped us to navigate through the administrative hurdles with ease.
A few years ago Australian Research Council funded a study titled 'Having the last word: Will Making and Contestation in Australia'. This was a joint project between The University of Queensland (UQ), Queensland University of Technology (QUT) and Victoria University (VU) supported in partnership with seven public trustee organisations across Australia: NSW Trustee & Guardian; Public Trustee for the Australian Capital Territory; Public Trustee of Queensland; Public Trustee, South Australia; Public Trustee, Tasmania; Public Trustee, Western Australia and State Trustees Limited, Victoria.
The significant finding was that over 40% of Australians do not have a Will and a large number (53%) within this segment are planning to make one. Procrastination was the main reason for not having a current Will. The study also found that some ethnic communities, e.g. Russian, Sri Lankan in which making a Will was not a normative behaviour and a belief that family members will manage assets appropriately and therefore a Will is not needed.
You do not have to be wealthy and or old to make a Will. There are a few reasons why it is a good idea to have a Will.
1. Death is a certainty: one does not know what is going to happen tomorrow so you must make a Will which deals with your current situation. If you already have a Will, review it!
2. Good time to take stock of your assets: The process of making a Will allows you to think about all assets whether they are cash, insurance, jewellery or property. You can decide if you want everything to be sold and the resultant amount to be distributed or you wish to bequeath your assets individually.
3. Executors: a Will allows you to appoint the person, who will administer the estate, including arranging your funeral. I recently came across a case where a parent died without making a Will or as we call it in legal language intestate. The children started fighting over who wanted to be the executor. The matter went to court, and a law firm was appointed to administer the estate. Guess what; the children had to forego a large chunk of money as fees.
4. Beneficiaries: to choose who benefits from your estate upon your death you must have a Will. If you die without a Will, the legislation in the relevant State or Territory determines who benefits from your estate. Although here in Victoria, the parliament has promulgated a new law Administration and Probate and Other Acts Amendment (Succession and Related Matters) Act 2017 to make the distribution of the estate easy, it is still advisable to have a properly executed Will to avoid problems after you pass away.
5. Specific gifts: You may want one of your children to have a particular piece of jewellery or an asset that you want to stay in the family not sold off for distribution. You can make such specific gifts in your Will.
6. Care of infant children or children with special needs: God forbid if you pass away suddenly without a Will. In a Will, you can specify the person who you want to look after your loved ones.
7. Pets: You can also make provision and leave instructions to take care of your pets.
8. Last rites: Your family may know about your wishes for the final rituals such as burial or cremation. Many people also like to leave instructions as to what should happen to their ashes such as immersion in the holy Ganges or sprinkle near a mountain. You can be very specific.
9. Organ donation: You may be interested in donating your organs or tissue, after you are gone as 1,400 people are waiting for a lifechanging transplant. You can leave precise instructions in that regard.
10. Avoid a challenge: You may avoid an unnecessary legal claim against your estate if you have an appropriately drafted and valid Will.
11. Reduce cost: If you have a suitably prepared Will, the administration of your estate will be more efficient.
12. Reduce stress: Death in a family is a stressful experience; managing the affairs of your estate should not cause undue avoidable stress to the loved ones you leave behind.
13. Philanthropy/charitable giving or donations to specific temples: Many people do good things for the community and causes when they are alive. Making a Will allows you to make particular donations to charities, specific temples or a noble cause.
Wills are essential family, social, economic and legal documents, yet many people die without making a valid Will or make one that is later contested. You need to think of making a Will at points of transition such as marriage, cohabitation, divorce, having children, buying a house, and travelling overseas.
Speak to your lawyer and make one. They do not cost much for the peace of mind they provide.
Disclaimer: The information contained in this article is not legal advice. It is not intended to be comprehensive nor does it constitute legal advice. We attempt to ensure that the Content is current, but we do not guarantee its currency. You should seek legal or other professional advice before acting or relying on any of the Content.