Sports
Pakistan's adjudicator dismisses Sharjeel's appeal against ban
---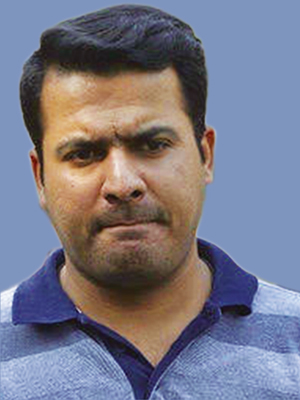 KARACHI, 9 NOV. Test batsman Sharjeel Khan's appeal against the fiveyear ban imposed on him by an Anti- Corruption tribunal for spot-fixing has been dismissed by an independent adjudicator of the Pakistan Cricket Board.
The adjudicator, a former Supreme court judge, dismissed Sharjeel's appeal and also the appeal filed by the PCB seeking a longer punishment and imposition of a fine on the batsman.
The Anti-Corruption tribunal had imposed a five-year ban, half of it suspended, on Sharjeel after finding him guilty on all five counts of charges related to the PCB's anti- corruption code in September.
Sharjeel was found guilty of meeting with a suspected bookmaker and accepting an offer to spotfix during a match of the Pakistan Super League in Dubai in February. Sharjeel and another Pakistan player, Khalid Latif were both sent back from Dubai after being suspended under the anticorruption code by the PCB.
Sharjeel's lawyer confirmed that the batsman would now most probably file another appeal in the High Court.
Sharjeel has pleaded not guilty to all five charges brought against him by the PCB and had appealed for the dismissal of the ban imposed on him by the tribunal.
The PCB's adjudicator is also expected to give a decision on the appeal filed by Khalid Latif who has been banned for five year's and fined one million rupees for the same breaches including one additional charge of instigating other players to spot-fix.
The PCB has also filed an appeal seeking a longer ban and heavier fine on Khalid.